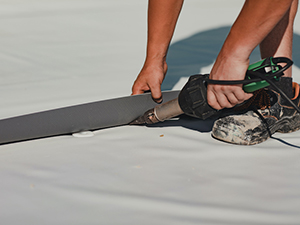 A commercial flat roof is supposed to last for many long decades. Nonetheless, if it is to remain fully functional during this time, you must have durable repairs and other related roofing services conducted on it. Roofing Monkey is familiar with all the needs of your flat roof, which makes it your number-one choice for all your roofing worries. Irrespective of how large-scale or complex your flat roofing problem is, you can rely on us for long-lasting solutions. Hence, if your industrial or commercial building is located in Lakeland, WI, you need to properly attend to your roof. Reach out to us at 715-716-6493 for more information.
Long-Standing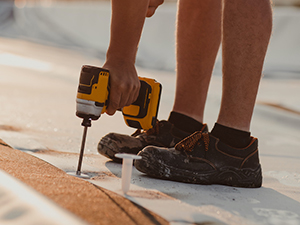 At Roofing Monkey, we always give full attention to the tasks we are assigned. That is just the reason why we provide high-quality repairs to our invaluable customers. Worry not if your flat roof has developed a problem, whether it is tears, pooling water, leaks, or something else; our renowned roofers have you covered. During their time in the industry, they have seen the complications of a range of roofing issues; dealing with your specific issue is just another task for them.
From the onset to the finishing point of the roofing project, you will receive exceptional workmanship from our side. During the job, our proficient roofers will keep you in the loop, ensuring that the output of your project matches your expectations. On top of that, we only make use of supreme roofing materials in every single one of our jobs, so you can rest easy knowing that the work we carry out on your roof will last for the foreseeable future.
Get In Touch Today!
The substantial investment that you made to have your commercial flat roof installed must pay off. Therefore, you must have access to a first-grade roofing repair service 24/7. As an industrial or commercial building owner in Lakeland, WI, there is no better choice for you than Roofing Monkey. Call us today at 715-716-6493 and let us take care of all your roofing problems!