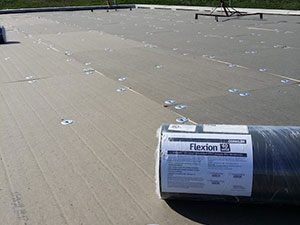 The roof on your commercial property is one of its most important assets. Not only does your roof protect your building from severe weather, but your roof is also a large financial investment. If you are a commercial building owner in Altoona, WI, the expert team at Roofing Monkey is ready to offer you a wide variety of commercial roofing services, customized to your specific needs. Our accomplished technicians have over 35 years of experience solving a wide range of commercial roofing problems. We are ready to provide you with excellent roofing services. Call us today at 715-716-6493, and let us help you!
Detailed Roof Inspections
The first step in any commercial roofing service is a roof inspection. In addition, we recommend regular roof inspections throughout the year.
Through our extensive and detailed roof inspections, we can detect any problems with your roof before they worsen and cause damage to your building. Contact us for more details on our roof inspection program.
Other Commercial Roofing Services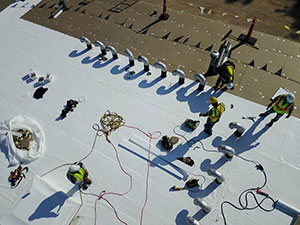 As a commercial building owner, it's difficult to avoid problems with your roof, no matter how well you maintain it. However, don't worry!
With our high-quality roof repair and coating services, the quicker you reach out to us, the faster we will be able to repair your roof and ensure it lasts for many years to come. Addressing any damage in a timely manner can save you money in the long term.
Even with high-quality services and regular maintenance, you may need a roof replacement. If this is the case for you, we are here to help. Our personalized solutions cater to a variety of budgets, preferences, and building types, allowing you to choose the best option for you. Our skilled team will be by your side throughout the entire project.
Give Us a Call Today
Do you need the help of commercial and industrial roofing professionals in Altoona, WI? Look no further than the experts at Roofing Monkey! Our team has years of experience solving a wide variety of problems, both large and small. Call us today at 715-716-6493 to learn more about our services. We look forward to partnering with you!