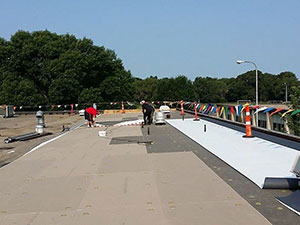 When it comes to the top-grade roofing systems for commercial buildings, single-ply roofing is undoubtedly a part of that list. That is just the reason why the industrial building owners of Wisconsin are popular across America for resorting to this roofing system. Roofing Monkey is glad to have single-ply professionals who have the expertise to deal with whatever it takes for your roof to stay in top form season after season. Hence, if you own a commercial or industrial building in Hudson, WI, just get in touch with the qualified roofing team of Roofing Monkey at 715-716-6493 and let them handle the rest!
Benefits of a Single-Ply Roof
Single-ply roofing has three types: TPO, PVC, and EPDM. As per your particular requirements, interests, and preferences, our roofing technicians will suggest the type that is in your best interests!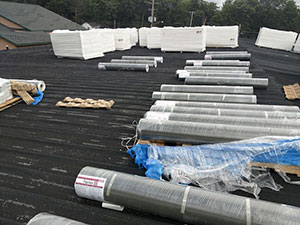 Regardless of the type of single-ply roofing that ends up getting fitted on your roof, you can rest assured that you will get several definite advantages for your business premises. First off, single-ply is very simple and easy to install, featuring excellent resilience, meaning that it will endure all sorts of weather hazards. In addition to this, the single-ply membranes are reflective in nature, so they keep your business premises clear of UV sun rays by reflecting them. By reflecting UV rays, it causes your building to remain at a lower temperature, thereby reducing your utility bills. A single-ply roofing system also has numerous other advantages. If you want to know more, we are just a phone call away!
Your Roofing Contractors
Irrespective of the type of single-ply roofing service you require, be it a new roof construction, roof coating, or repair, the craftsmen of Roofing Monkey are fully capable of taking on just about anything. We are always striving to ensure that you get the single-ply roof of your expectations. To make that happen, our seasoned roofers display only top-grade workmanship!
Reach Out Today!
Are you on the quest for single-ply roofing technicians in Hudson, WI? Well, as a commercial building owner, your best bet is Roofing Monkey. Get in touch with us at 715-716-6493 and acquire our assistance on your single-ply roof!