A rubber roof is often the top choice for commercial buildings. This low-slope roof system is durable and can withstand the elements for many years, as long as it was installed correctly and receives maintenance from the right roofing contractor. If you are in River Falls, WI and have a building that needs a rubber roof repair, call Roofing Monkey today at 715-716-6493.
Roof Leak Detection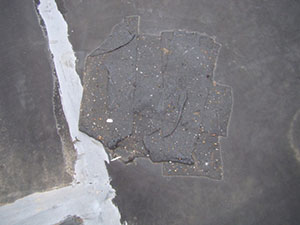 It's extremely frustrating to hire a roofing company to repair a roof, only to find that the roof is still leaking. However, in this industry, it happens all the time. Roofing Monkey is often the company that people call to clean up messes like this. Our team is thorough when it comes to roof leak detection, which leads to effective repairs on the first visit.
Here at Roofing Monkey, we offer roof inspections for free. Scheduling a few of these each year will keep your roof in phenomenal condition since our team will be able to address roof problems early on. This helps mitigate the damage and can also prevent other roof issues altogether.
Roof Coatings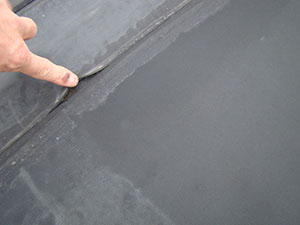 There are a lot of options if you are thinking about extending the life of a commercial roof, but some stick out more than others. Roof coatings have been growing in popularity due to their proven ability to help roofs last longer. Roofing Monkey has long used roof coatings to great effect in the state of Wisconsin. We'll get your roof's condition back on track!
Why Roofing Monkey?
There are a lot of reasons why Roofing Monkey is the top choice for the people of Wisconsin. For one, we value customer service and offer individualized attention to each client. With high-quality commercial roofing services and low prices, Roofing Monkey continues to build an exceptional reputation!
Call Us Today!
If you're commercial building in River Falls, WI is needing a rubber roof repair, reach out to Roofing Monkey today at 715-716-6493. We'll begin with a free roof inspection that will allow us to figure out the best solution. As a full-service roofing company with plenty of experience, we are confident in our ability to handle any kind of roof issue!