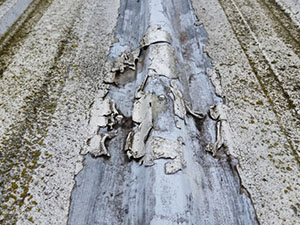 The harsh climate in recent years has led to a vast deterioration of roofs in Tomah, Wisconsin, and other surrounding areas. Roofing Monkey aims to look after all your company's roofing needs in order to protect your business from facing any losses caused by a damaged roof. Our roof inspection program allows our experts to assess the needs of your roof and determine its lifespan. Our roof inspections can also help detect all the faults in your roof and predict how the roof will fare in the near future. Industrial and commercial units are usually not cared for by their past owners or leaseholders; therefore, they are left to face the harshest weather conditions on their own. You can change that by opting for our roof inspection program and start the process of accessing and prolonging the lifespan of your roof so that your business can prosper in the long run.
Why Get a Roof Inspection?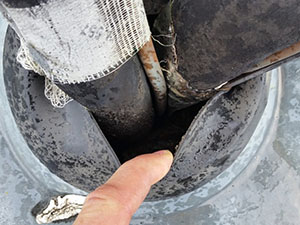 Like anything in the world, without proper maintenance, your roof is likely going to lose to the natural elements around it. To protect the equipment and spaces under it, your roof has to face tough thunderstorms, heavy snow, and frequent footsteps each year. With regular roof inspections, you can obtain reports on the lifespan of your roof and if you need to take any actions to prolong its lifespan. Detecting the problem in its early stages is going to save your business lots of money. Delaying repairs and restorations by delaying roof inspections can prove to be costly for the business. It may mean you have to replace the entire roof eventually, whereas, with our services, you can keep the same roof with some minor repairs and services along the way.
Our Services
We specialize in providing solutions that help our clients get the most out of their roofs. Therefore, each member of our team has gone through a comprehensive training program that allows them to be professional and efficient at the same time.
We use relevant techniques and energy-efficient products to provide the most modern fixes for your roofing problems. By choosing our inspection service, you can guarantee a very accurate report about the condition of your roof along with the possible course of action. We also follow up with our clients to reassess their needs and set up another inspection appointment if the region has faced a bad patch of weather. You can also trust us with the restoration process if your roof needs any at all. Our honest team members believe in our motto: "A job well done is worth twice done". Therefore, they do their best to be as accurate as possible during each inspection.
Contact Us
If you're worried about your roof and want to schedule an appointment, email us at roofingmonkey123@gmail.com or call us at 715-716-6493. Roofing Monkey is here to help your roof in Tomah, WI succeed, and a roof inspection is the place to start.