Roofing Monkey delivers complete roof inspections to help better the condition of commercial roofs. We are always looking for the next solution that will rid your roof of any issues and help it last even longer. To set up a roof inspection in La Crosse, WI, just call 715-716-6493 today! Our team of licensed, experienced, and dedicated roofing specialists provide first class services for all types of commercial roofs!
Commercial Roof Inspection
The easiest way to keep your commercial roof maintained is to set up roof inspections from a trustworthy team on a regular basis. Roofing Monkey is a company that continues to raise expectations for other construction companies in the state of Wisconsin. Our roofing professionals will keep your roof in excellent condition, putting the need for a costly roof replacement into the distant future!
Experienced Craftsmen
The roofing specialists at Roofing Monkey are dedicated to being one of America's top commercial roofing teams. They are focused, dedicated, and have many years of commercial roofing experience. This enables them to deliver roofing solutions that really last! Our team has proven that the roofs they install and work on can withstand decades of rain and snow!
Timely Roofing Services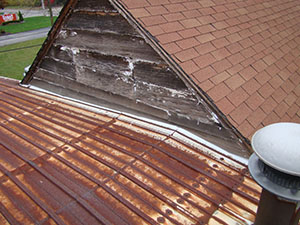 Waiting too long to have a roof inspected, repaired, or restored can leave you with a costly mess. If you are looking to prevent problems from worsening, choose the timely team at Roofing Monkey for first class roofing services! We're always on a mission to get our clients exactly what their commercial roofs need, at great prices!
Quality Services, Low Prices!
The roofing specialists at Roofing Monkey offer top quality roofing services, but our company still keeps prices low for those in Wisconsin! We offer the best value and sport an excellent track record when it comes to commercial roofing! If you are looking to receive top quality roofing services at low prices, choose our crew for the project!
Call Us Today!
If your commercial roof needs to be looked at by an experienced roofing contractor, call Roofing Monkey today at 715-716-6493 for a roof inspection. Our team is the best option for those in La Crosse, WI! Our licensed roofing specialists can handle any sort of commercial roofing project.