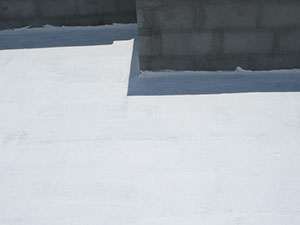 If you are on the search for ways to extend the lifetime of your commercial roof, then you need to consider acquiring a long-lasting roof coating. Due to its range of benefits, a roof coating is frequently opted for by commercial building owners in the state of Wisconsin. Hence, if you are a commercial or industrial building owner in Hudson, WI, or the surrounding areas, you are in luck. The renowned roofers of Roofing Monkey excel at the installation of roof coatings. They have been tackling the roof restoration needs of the industrial building owners of Wisconsin for quite some time now. Feel free to call us any time at 715-716-6493 so that our seasoned roofers can get started on your roof!
Why is a Roof Coating Worth Your Investment?
Roof coatings boast a range of benefits for commercial building owners. To begin with, a roof coating can enhance the lifetime of your roof by at least a decade. Also, if you put a roof coating on your roof the right way, you will see a big drop in the costs of keeping it in good shape.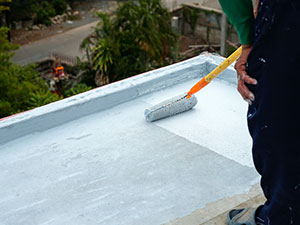 Furthermore, given that a roof coating is reflective by nature, your business premises will remain at a lower temperature, causing a reduction in energy bills. There are an array of other advantages to a roof coating, given that it is carried out by top-rated roofers, like those at Roofing Monkey. For more details, just give us a call!
Long-Standing Roofing Materials
Due to our hefty expertise in dealing with a variety of roofing issues, we know that the different roofing materials can differ greatly from each other in terms of their quality. Thankfully, our skilled roofers know exactly the sort of roofing materials that are compatible with the needs of your roof, and you can rest assured that these materials will serve you for multiple decades!
Reach Out Today!
For the restoration of the roof of a commercial or industrial building, your best option is to opt for a roof coating. If you are based in Hudson, WI, the renowned roofers of Roofing Monkey are always on hand to provide you with an impeccable roof coating service. Reach out to them today at 715-716-6493!