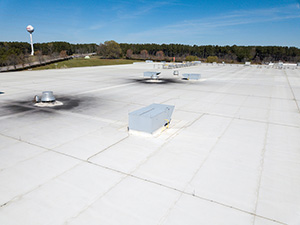 Your roof is an essential part of your building, as it protects you and those inside from the elements. The team at Roofing Monkey in Truax, WI, is here to help. Our mission is to provide a wide range of high-quality commercial roofing services that protect your building and ensure smooth operations. Contact us today at 715-716-6493, and our experts will be ready to guide you through the process!
Repairs
Our crew is your one-stop destination for all your roofing needs, from minor repairs to complete roof replacements. We understand the unique challenges that the weather in our area can pose, and we're equipped to help your building stand the test of time. Our professionals are adept at identifying and addressing a wide range of roofing issues, whether it's a small leak that needs immediate repairs or an older roof that might need a replacement.
Roof repairs form an essential part of our services. These are not just quick fixes, but preventive measures aimed at avoiding major damage in the future. With our keen attention to detail, we can spot early signs of damage, such as water stains, curling or missing shingles, and deteriorating flashing. Timely repairs can help you avoid expensive replacements and extensive damage to your building's structure.
Replacement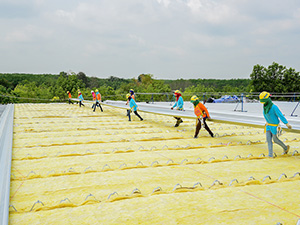 When it comes to replacements, our services are designed to be thorough, hassle-free, and tailored to your specific needs. If your roof has reached its expected lifespan or has suffered severe damage, a replacement may be your only option. Our crew is here to guide you through the entire process, offering a range of durable and aesthetically appealing roofing materials that suit your budget and needs.
In addition, we provide regular maintenance services to extend the lifespan of your roof. A well-maintained roof not only looks good but also performs better, reducing the need for frequent repairs and the likelihood of a premature replacement.
Contact Us
Here at Roofing Monkey in Truax, WI, we believe in comprehensive solutions that stand the test of time. Our team of skilled professionals, top-quality materials, and commitment to excellent service makes us stand out in the industry. Your roof is a significant investment, and our broad range of services is designed to protect it. To explore our services or to schedule a consultation, call us today at 715-716-6493! Let us help you protect your building.