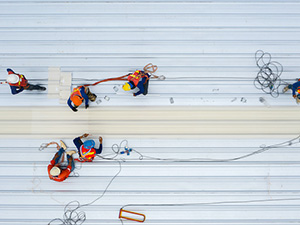 Property owners have many options when it comes to choosing a roofing type for their building. Metal roofs are a popular choice, thanks to their durability and longevity. However, whether due to damage or just wear and tear, you may need new metal roofing. The team at Roofing Monkey in Seymour, WI, is here to help! We have the experience you need. To learn more, or to request your estimate, call us today at 715-716-6493!
Modern Options
New metal roofing options are now available on the market, which boast enhanced durability, energy efficiency, and aesthetic appeal compared to older types. This new metal roofing type can be designed to mimic the look of other materials, such as tile or shingles, while providing all the benefits of traditional metal roofing.
Benefits
One of the primary benefits of metal roofing is its durability. Metal is highly resistant to damage from weather, fire, and pests, and it can last up to 50 years with proper maintenance. Additionally, metal roofing is lightweight, making it an excellent option for buildings with weak foundations or those that require a roof replacement without additional structural support.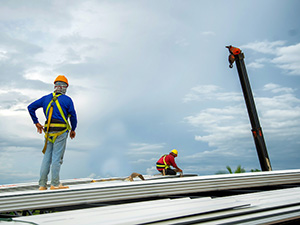 Another benefit of metal roofing is its energy efficiency. Metal reflects sunlight, reducing the amount of heat that enters the building, which can result in energy savings and a more comfortable indoor environment. Additionally, you can add a layer of insulation to your metal roof, further improving energy efficiency.
Compared to other options, metal roofing offers several competitive advantages. For example, metal roofing is highly customizable, with various colors and finishes available to suit any architectural style. Additionally, metal roofing is low-maintenance, requiring little more than occasional cleaning to preserve its appearance and functionality.
Finally, metal roofing is environmentally sustainable. Not only is metal roofing made of recycled materials, but it is also recyclable itself, making it an eco-friendly option for building owners.
Contact Us Today
Metal roofs offer many benefits to building owners, including enhanced durability, energy efficiency, and aesthetic appeal. If you are considering new metal roofing for your building, the skilled team at Roofing Monkey in Seymour, WI, can help you determine the best option for your needs. Call us today at 715-716-6493. We look forward to helping you!