If you are a commercial building owner in Chippewa Falls, WI, looking for a trustworthy roofing company to handle your flat roofing needs, the specialists of Roofing Monkey are here to help! Thanks to our years of experience in the industry, we have successfully solved a large range of roofing problems. We continue to exceed the expectations of our valued customers. We are honored to serve the commercial and industrial building owners of Wisconsin and provide high-quality services. We look forward to helping you maintain your roof in optimal condition. Call us today at 715-716-6493 to learn more about our services and schedule your flat roof repair project!
Repairs that Last
A commercial roof installation can be a very expensive undertaking. If you want the best return from this investment, ask us about our roof maintenance programs. We will create a schedule that works for you.
Your roof can begin to deteriorate for many different reasons. However, our crew is more than capable of conducting all the repairs that your roof needs.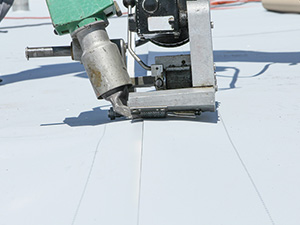 In addition, we only use materials of the highest quality. This leads to long-lasting repairs, which helps our customers save money and forget about their roofing problems.
Professional Roofers
You need to be wise when choosing a roofing contractor for your job. If you are looking for a company in Wisconsin that is both trusted and skilled, look no further than the team at Roofing Monkey. We will look out for you!
Though some construction companies may try to convince you to choose an expensive roof replacement service, our team strives to deliver the best possible solution to each one of our customers. Let us take care of your roof, so you can focus on what is important to you.
Give Us a Call Today!
Don't overlook any damage to your roof, even things like small cracks or tears. If your industrial or commercial building is in Chippewa Falls, WI, you can trust the team at Roofing Monkey to take care of your flat roof repair needs. Contact us at 715-716-6493 and let us help you take care of your flat roof! We look forward to partnering with you.