Yet to find a commercial roofing contractor that you can depend on? If you are in St. Croix, WI, give Roofing Monkey a try. We have an excellent reputation and aim to continue surpassing the expectations of our customers. To find out more about what we can do to help extend the life of your commercial roof, call us today at 715-716-6493.
Free Roof Inspections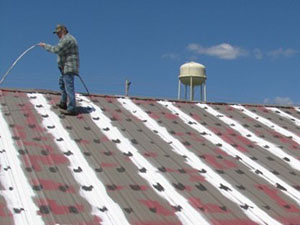 Roofing Monkey makes it easy for the people of Wisconsin by offering roof inspections free of charge! This means you can schedule a roof inspection whenever you'd like to know if any roofing services are needed. With roof inspections from our seasoned roofing specialists, your roof will always get the help it requires!
Our Services
Roofing Monkey makes keeping a commercial roof in top shape easy for the people of Wisconsin! Our experienced craftsmen are qualified to handle any sort of commercial roofing service. We take on projects big and small, from repairs to replacements! Roof restoration is one of our specialties. We restore roofs to prevent them from leaking and to also lower the energy costs of commercial buildings.
Timely Project Completion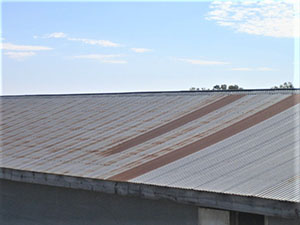 When it comes to a leaking roof, timing is obviously important. At Roofing Monkey, we don't leave our clients hanging. Instead, once someone calls us about a roof issue, we are over soon after to stop more damage from spreading. We'll find a thorough solution to your roof's problems and have the project completed on time!
Our Track Record
Roofing Monkey has the type of track record that people look for when it comes time to hire a company for a roofing project. Aside from high-level craftsmanship, we also boast an excellent safety record. Our craftsmen really care about the quality of their work and do all that they can to help the commercial roofs of our clients last longer!
Call Us Today!
When a commercial roofing contractor is needed in St. Croix, WI, the people can always depend on the experienced team at Roofing Monkey for first class services! For a free estimate on any kind of service, call our office today at 715-716-6493. Our guys always bring their full focus to each project, leading to flawless results!