You shouldn't need to flip through commercial roofing companies to find one that you want to stick with. At Roofing Monkey, we provide all types of commercial roofing services, and we do them well! In other words, you can count on us for anything your roof might need. If you are in St, Croix, WI, you can speak with our team today at 715-716-6493.
Why Roofing Monkey?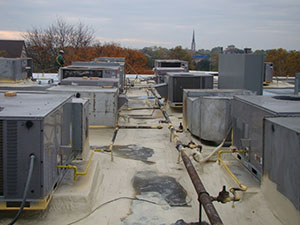 There are a lot of roofing companies in business, but the quality of these companies can vary quite a bit. When it comes to something as important and as complicated as a roof, you definitely want to be careful about who you hire. Roofing Monkey maintains a great reputation in Wisconsin because of our consistent workmanship and problem-solving ability.
At Roofing Monkey, our team values customer support, craftsmanship, and being on time. We do all that we can to ensure that the whole process goes smoothly. Our craftsmen have years of roofing experience to draw from. We've seen all sorts of roof problems and always find a way to resolve them!
Roof Restoration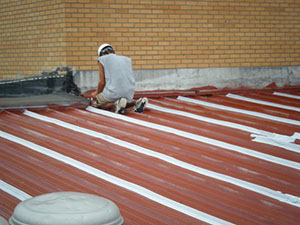 One of the easiest ways to get a longer-lasting commercial roof is by restoring it at the right time, and by the right roofing company. Roofing Monkey has a history of success using roof coatings to help reinforce commercial roofs. The benefits include seamless protection and lower energy costs. Plus, roof coatings are also affordable!
Single-Ply Roofing Experts
Single-ply roofing is a category of commercial roofs that includes EPDM, TPO, and PVC. These roofs are known for their cost-effectiveness and for their ability to protect flat/low-slope roofs. Also, the single-ply roofing materials these days are designed to help buildings be more energy efficient.
Call Us Today!
For assistance from craftsmen who really care about the quality of their work, choose Roofing Monkey for all of your commercial roofing needs! We aim to continue raising the bar for other commercial roofing companies that work in St. Croix, WI. We'll help your roof last longer and our team will also do what they can to help you save on energy costs. For high-level commercial roofing specialists at low prices, call us today at 715-716-6493!