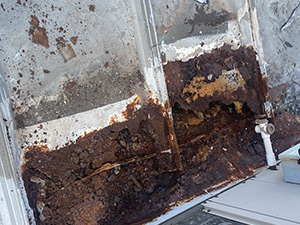 A high-quality roof is critical to protect your building and its contents from the elements. A well-maintained roof can also improve energy efficiency and interior air quality, as well as boost the visual appeal of your property. However, sometimes it is necessary to replace your metal roof. If you are considering a commercial metal roof replacement project, contact the experts at Roofing Monkey in Seymour, WI. We have established ourselves as the leading contractor in the state. Our team provides a wide range of high-quality services. To learn more, call us today at 715-716-6493!
Replacing Your Metal Roof
Even with adequate maintenance, your metal roof will ultimately deteriorate and require a replacement. Replacing your metal roof offers several benefits.
To begin with, replacing your metal roof can ensure your building and your belongings inside are better protected. A torn or leaking roof can cause considerable damage to your building's interior, resulting in costly repairs and disruptions to your operations. Furthermore, a well-maintained metal roof offers excellent protection against extreme weather conditions, such as high winds, hail, and heavy rain.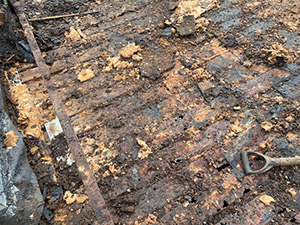 Another benefit of replacing your roof is improved energy efficiency. Metal roofs reflect rather than absorb the sun's rays, minimizing heat transmission into your structure. This can save you money on utility bills, particularly during the hot summer months. Furthermore, metal roofs are frequently made from recycled materials, making them an environmentally-friendly option.
Replacing your commercial metal roof also provides a chance to improve your building's insulation and ventilation systems. Proper insulation and ventilation can increase energy efficiency and indoor air quality even further, making the interior more pleasant and lowering heating and cooling expenses.
Why Choose Us
We are a top-rated company in the state that serves residential and commercial building owners. We provide a wide range of roofing services. Our crew takes pride in delivering excellent customer service and high-quality craftsmanship, while offering environmentally-responsible and cost-effective solutions. We specialize in installations, repairs, and replacements, using durable materials. Whatever you need, our team can provide the solutions you are looking for.
Contact Us Now
Are you a building owner considering a commercial metal roof replacement? If so, you should choose the team at Roofing Monkey in Seymour, WI. Call us today at 715-716-6493 to get started!